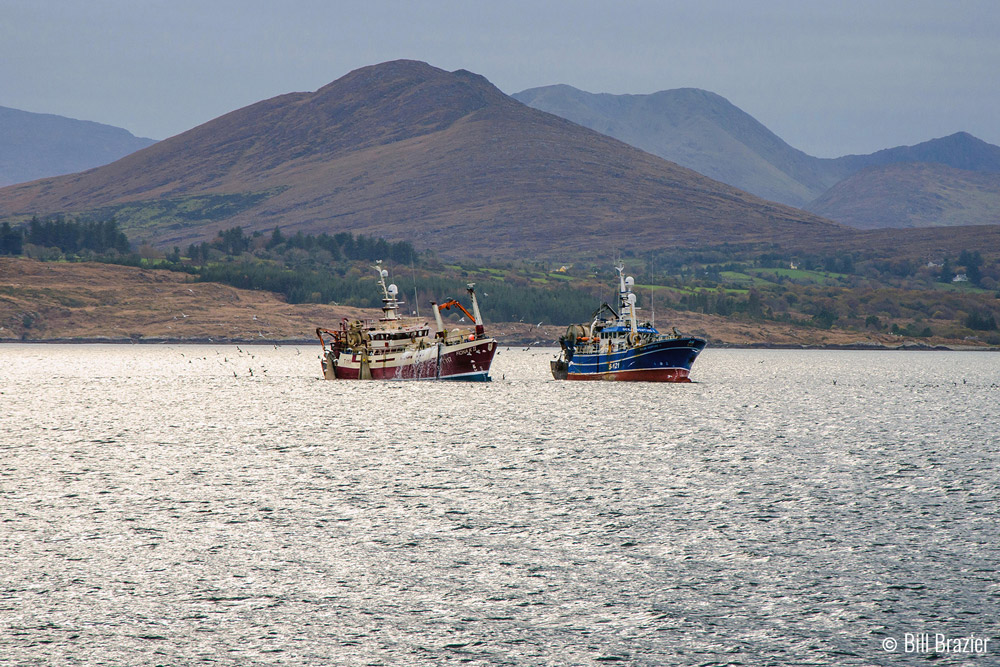  21st December 2018
Minister for the Marine Michael Creed announced today that large trawlers (over 18m) are to be banned from fishing within six nautical miles of the Irish coast, starting in 2020. This decision is largely as a result of the public consultation earlier this year (entitled 'Review of Trawling Activity Inside the 6 Nautical Mile Zone') where many expressed their utter disbelief that keystone species such as sprat, which are a vital part of the diet of many sea birds, fish, whales and dolphins, were being indiscriminately fished and overexploited. Well done to all who took the time to make a submission.
Following the consultation period and a "detailed examination", Minister Creed said he was "satisfied that there are sufficient fishing opportunities for these vessels outside of six nautical miles". "I also believe that these actions will provide wider ecosystem benefits, including for nursery areas and juvenile fish stocks," he said, citing the benefits of the measure for small scale and island fishing vessels, as well as for recreational sea angling, which contributes over €125,000,000 to the Irish economy annually (NSAD, 2015).
However, the new ban does afford a three-year transition period for vessels over 18m long fishing for sprat, meaning it will not be banned outright until 2022. Sprat currently have no quota in Irish waters but a total allowable catch of up to 2,000 tonnes, reflecting a reduction on recent years, will be permitted for these vessels during 2020, reducing to 1,000 tonnes in 2021.
Pair trawling – the act of two large boats teaming up to trawl or tow a large, small-meshed net for species such as sprat – has rightly received much negative press in recent years due to its considerable, long-lasting environmental damage to both the sea-floor and marine food chains. When the modest financial benefits are weighed up against the considerable ecological impact, pair trawling for species like sprat is simply not sustainable.
The new six mile limit will now effectively offer much needed protection for vulnerable habitats and fish stocks and whilst not a cure-all, is a very positive step in terms of Irish marine conservation.